For nearly 30 years, Glenn Schlossberg has been at the forefront of the fashion industry, reinventing both his designs, his brands, and himself. He is the creator and CEO of Jump Design Group that includes such brands as Jump, Marina, and Tiana B and prides himself on the speed with which he can provide consumers with his product.
Schlossberg's strategy has been to focus mainly on women's wear, but within this niche, his products range from athletic to career casuals, to plus and Jr.'s designs.  His clothes are sold at Macy's among other leading retailers and worldwide in several countries.
Schlossberg is thoughtful, insightful, and instinctively reads and responds to the trends both in business and in the fashion industry. This keen understanding has allowed him to find other companies, such as the recently acquired sportswear line, Cathy Daniels with intentions of improving upon the success of the 40-year-old company.
Schlossberg is also connected deeply to philanthropic organizations that range from the American Ballet to the Joel Finklestein Cancer Foundation. He also spends time coaching and mentoring young entrepreneurs as part of the NFTE (network for teaching entrepreneurship for city schools).
To get inspiration Glenn Schlossberg travels primarily to Korea and China to source fabric and trends. He also spends time in London shopping and meeting with buyers to assess market viability for designs he and his team have created.
Glenn Schlossberg and Andrew Heiberger Photo by Patrick McMullan
Schlossberg is an avid motorsports enthusiast and watch collector. His need for speed transcends a race track into his Jersey warehouse where his designs can go from idea to shelf in about 21 days. This speedy turnaround makes him one of the fastest in the industry.
Schlossberg claims that his ability to keep the majority of production stateside has created a stabilization within his development that can sustain this level of design to production speed.
How did you get started and what was your inspiration?
My grandfather and my father were both in the dress business. My mother is currently in the retail business and owns the largest dress store in the world called Estelle's Dressy Dresses on Long Island. I've been surrounded by dresses my whole life.
But even so, I began my career working for my father starting at the bottom. I learned the trade with him from everything from distribution to sewing the garments to dealing with the fabric makers to the warehouse delivery guys.  
After a few years, I felt I'd learned enough and believed that I could do it differently. Even better.  I left his shop and started my own business and never looked back.
I've worked in almost every position within my company from cutting to shipping, marking, grading, selling, pattern making and sourcing raw materials from around the world. I continue to. And that's probably helped me to get to the position that I'm in.
The fashion industry is notoriously cutthroat and competitive. How have you been able to sustain a presence through changing trends and markets?
I really understand the product. After manufacturing more than 100 million garments in my career, I have a good sense of what sells and what doesn't sell and what women want and what women wear. And then I'm also the ultimate sales manager. So with my merchandising abilities and my sales abilities combined, they've quickly become my greatest asset.  
From the time you started Jump until now, how long did it take for you to become profitable?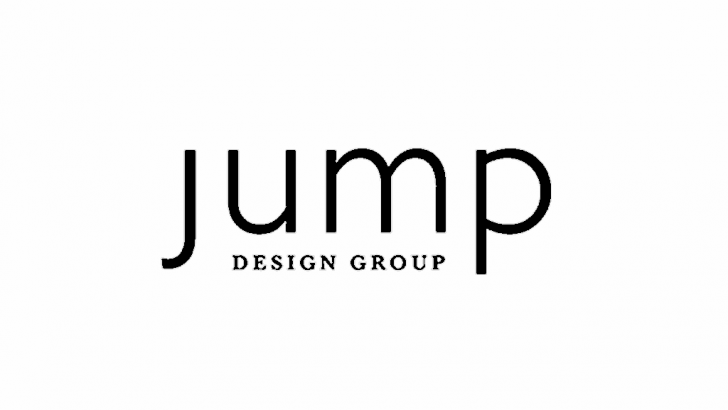 I had only been in business for three or four weeks when I got my first real break. I had my new product line put together and prepared everything perfectly, and a store came in to meet with me by the name of Montgomery Ward. They loved Jump, and to my delighted surprise, they gave me an almost one million dollar order.
At that point, I started to cry because all the risks I'd taken to go on my own were going to pay off.  I honestly felt like at that moment that I was going to make it.
When you were first starting out, was there a time that you doubted this was the right way to go? If so, how did you handle it?
When I started this business, I was young and had no idea what I was doing. I could take insane risks investing money, time, and energy into something I couldn't know would be successful. With the right amount of timing, and luck that investment continued to pay off.
I'm also a bit of an inventor. I love to look for the value of something that's never been done before. Now, that I have kids and a mortgage and responsibilities, taking a risk like that, banking all of it on an idea seems riskier and makes me start to question things more than I ever did before.
But I don't think I ever doubt myself. Especially, because I'm able to keep reinventing the way we do things. I'm never complacent with what we have. We always want more.
What do you think makes you successful?
I have an open door policy so at any given time I'll be chatting with my sales staff about a client or walk around the showroom or pull a designer into a quick meeting to discuss the work they're doing. I believe that sales are first and I want the sales staff to know that they can come and talk to me and ask questions or just bounce ideas off of me.
I always put operations and production second. With no sales, there is no business. You could say I'm sales hungry and because of that I can focus my passion in that way.
What does the future hold for your business, and what are you most excited about?
We recently acquired the company Cathy Daniels Sportswear and are looking to re-invent her brand for a new generation of athletic wear. The future is going to be full of a lot of spandex I think. And possibly some career wear. But we're still discussing our designs at the moment.  
Connect With Glenn Schlossberg: